Blues Hall Of Fame – 2020 – ISABEL RECORDS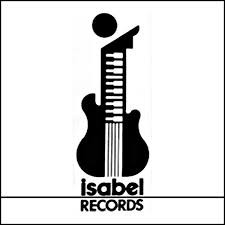 Le label Isabel Records a été fondé par Didier Tricard en 1979. Il a été nommé ainsi en hommage à la mère de Buddy Guy, décédée avant d'avoir eu l'opportunité de voir son fils jouer. Buddy Guy est le premier artiste produit par le label avec l'enregistrement de « Stone Crazy », réalisé à Toulouse le 31 octobre 1979 et également sorti deux ans plus tard sur le label américain de Bruce Iglauer, Alligator Records, qui en avait acheté les droits. Spécialisé dans la production de Blues US, Isabel Records fut très actif entre 1979 et 1985 avec l'enregistrement d'une bonne vingtaine d'albums par de véritables légendes du Blues.
Ouvrages édités en LP mais non-réédités en CD
Lefty Dizz – Somebody stole my Chrismas 1979, Paris
Big Moose Walker – Going home to morrow 1979, Paris
Willie James Lyons – Chicago Woman 1979 Paris
Magic Slim and the Teardrops – In the heart of the Blues 1980, Toulouse
Magic Slim and the Teardrops Doing fine, 1980, Toulouse
Memphis Slim with Wild Bill Davis– Blues and Women 1980, Paris
Jimmy Witherspoon – Spoon's life 1980, Paris
Johnny Dollar My soul is blue 1980, Paris
Sammy Lawhorn After hours 1980, Paris
Jimmy Dawkins – Hot Wire 81 1981, Paris
Melvin Taylor – Blues on the Run 1982, Chicago
Big Voice Odom Feel so blue 1982, Paris
Little Milton – The Blues is alright, 1982, Paris
Syl Johnson – Suicide Blues 1983, Paris
Phil Guy/Mojo Buford – Tribute to Muddy Waters 1983, Paris.
Didier Tricard avec Buddy Guy et Junior Wells le jour de l'enregistrement de Alone & Acoustic
Ouvrages édités en LP puis en CD mais indisponibles depuis de nombreuses années
Junior Wells – Pleading the Blues 1979, Toulouse
Buddy Guy – Junior Wells – Alone and acoustic 1981, Paris
Melvin Taylor – Plays the blues for you 1984, Paris
Lucky Peterson – Ridin 1984, Paris
Otis Rush (live in Europe) 1977, Nançy
Liste des CD disponibles édités à partir de 2002
2002
IS 649201 – MARVA WRIGHT (GLITTER QUEEN)
IS 647901 – BUDDY GUY (STONE CRAZT)
IS 640102 – TRUDY LYNN (TRUDY'S BLUES) – LIVE AU MERIDIEN
IS 649801 – KENNY NEAL/BILLY BRANCH (EASY MEETING-ACOUSTIC SET)
IS 640202 – IKE TURNER (THE RESURECTION-LIVE IN MONTREUX)
IS 640201 – KENNY « BLUES BOSS » WAYNE (BLUES CARRY ME HOME)
2003
IS 640301 – BIG JAMES (AND THE CHICAGO PLAYBOYS)
IS 640302 – MIGHTY MO RODGERS (BLACK PARIS BLUES) LIVE AU MERIDIEN
2004
IS 649501 – WILLIE KENT(BLUES AND TROUBLE)
IS 640401 – LURRIE BELL (AND THE VAMPIN' BLUES BAND)
2009
IS 640701 – ZAC HARMON (SHOT IN THE KILL ZONE)
Voyage à Chicago en 1975 avec Marcelle Morgantini pour un enregistrement MCM
Séances inédites
IS 640101 Kenny « Blues Boss » Wayne – studio recording made in 2001 (duo piano-drums)
IS 640501 Jimmy Johnson with Chico Banks « Somebody loan me a dime » – live recording at Méridien in Décember 2005